Current Exhibitions & Workshops
The Bulkeley Gallery offers free admission to temporary exhibitions by local artists, providing visitors with a small insight into the abundance of artistic talent throughout North Wales. The changing programme offers a variety of exhibitions with original art work and photographic prints available for sale, and on occasion, an opportunity to meet the artist behind the artwork.
MARK YARROW
8th December – 29th December 2023
Mark Yarrow is a self-taught artist based in Chester, England, who has a love for Ynys Môn, having frequently visited the beautiful island. At school, we were never taught any art techniques" he explains, "we were just sat down in front of some still life and told to draw it. Only after gaining a 'C' grade at O' level did I teach myself to draw, by using the same learning
method that JM Turner used – by copying other people's work!"
In 2002, he started transferring his detailed drawing skills to watercolour.
Vermeer used the pin-hole camera technique – Mark Yarrow uses the modern equivalent, often working from multiple photo- graphs. He is a big fan of Dutch Masters and Norman Rockwell.
He draws and paints whatever inspires him… people, animals, landscapes, castles, buildings and still life. Whilst there is no set theme to his work, his style is always 'tight'. As a realism artist, his work is highly detailed, with originals often taking hundreds of hours and months to complete.
Drawings are created with a combination of 2H and 9H pencils. Watercolours are multi-layered to build up the depth of colour and realism of detail. The signature is often hidden in the artwork, see if you can find it!
In 2024, he plans to produce a series of vintage railway-style posters of Anglesey. But unlike others who have tried this, his will not be created on computer, but painstakingly painted the traditional way – by hand. These will be available, along with his other artwork, from his upcoming website kickupmyart.com
Each giclee print is a limited edition. It is meticulously created using archival-quality inks and conservation acid-free paper.
Whilst Mark Yarrow spends his spare time with pencil and brush, he works as a content writer and copywriter – a salesman with a pen, or spin doctor – for any form of communication.
Commissions are welcome:: mark_yarrow@yahoo.co.uk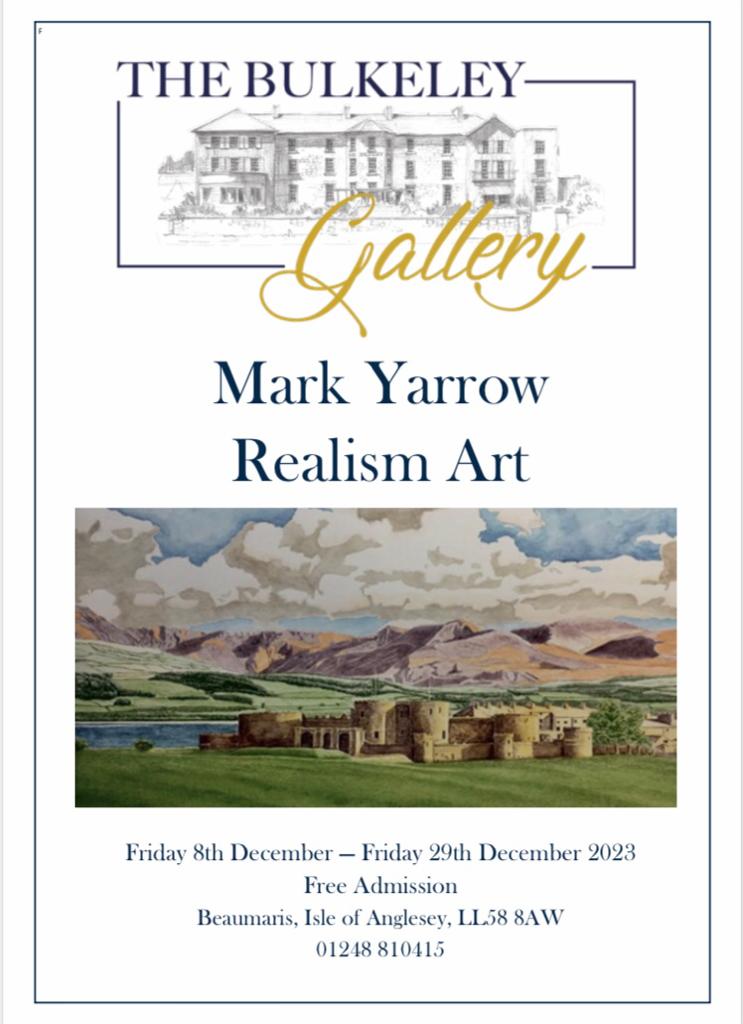 Back